Lisa Cross
Principal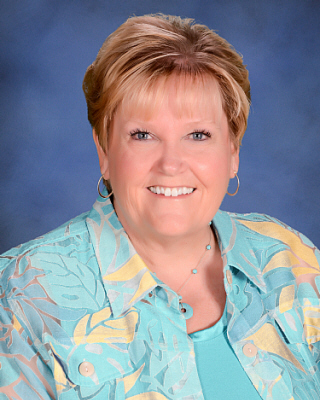 Lisa Cross currently serves as the principal, having been one of the founding staff members of Excel Christian School in 2003. She is passionate about Christian education.
Education:
Bachelor of Science in Education – The University of Nevada, Reno
Masters of  Science in Education (Professional Development) at Walden University
Association of Christian Schools International – Administrator Certification
Experience:
24 years of classroom teaching experience
8 years of experience in administration
Accomplishments and Interests:
She has been happily married for 35 years to her husband, Jack. He is a chief engineer for Sierra Nevada Corporation and is an avid supporter of Excel.
She sees her greatest accomplishment as being the mother of four amazing children who are now successful adults who serve both God and the community. Lisa likes to joke that her family is their own "career day" because in addition to education and engineering, her children represent the fields of law, military service, physical therapy and accounting. Three of her children are alumni of Excel and they all continue to support the school in a variety of ways.
Over the years she has held numerous leadership positions at church, including prayer ministry and children's ministries.
She served as an educational consultant to a state-level denomination for three years, during which time she traveled throughout Nevada teaching church personnel how to be better educators.
Traveling is one of her passions, and she has been blessed to visit more than 20 countries and 45 states. She grew up the daughter of a naval officer, which meant that she moved so often that that she hesitates to answer the question, "Where are you from originally?" God sent her to Nevada in 1980, and she is proud to call this beautiful state home.
David Ryan
Vice Principal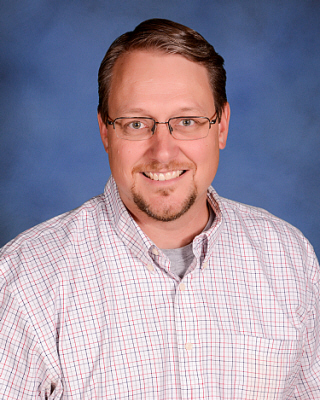 I was born in Waterford, Michigan and grew up attending a Lutheran church. I dedicated my life to following Christ when I was twenty four years old. Now my family and I attend Summit Christian Church in Sparks.
My education includes Bachelor of Science in Civil and Environmental Engineering from Michigan State University as well as Master of Science in Mathematics Education from Oregon State University. Working at Excel and fulfilling different responsibilities gives me an opportunity to make a positive impact on the lives of students. Serving Excel families is a blessing.
I have been married for twenty three years and have three children with my lovely wife Fran. My free time is occupied with hiking, camping and traveling with my family.
Jami Davis
Elementary Vice Principal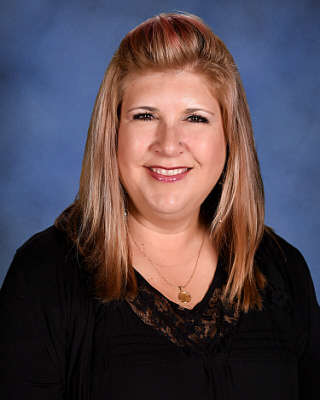 I was born in California, but moved to Sparks when I was seven years old. Nevada has been my home ever since. My education was obtained in Nevada as well; I graduated with Bachelor of Science from the University of Reno. My experience at Excel Christian School spans over twelve years. Teaching and leadership skills were part of my growth throughout this time, due in big part, to the amazing people that work at Excel. I am a Vice Principal of the Elementary School and a part of the Fourth Grade Teaching Team. I am married and have two daughters and three grandchildren with one more on the way.
Debbie Green
Dean of Students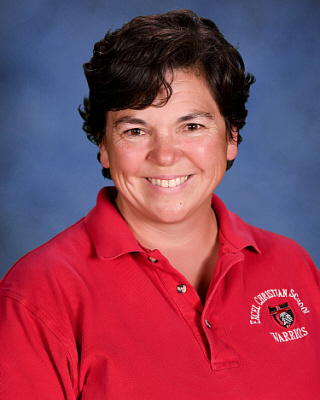 I graduated from the University of Nevada Reno with my Bachelor's degree in Animal Science with additional coursework in advanced math, nutrition, anatomy & physiology and immunology.  Most of my experience in that field was gained prior to my graduation in 2003 as a clinical veterinary technician, herd health technician and laboratory animal research technician.  I get to share all that I have learned in college and in life with my students.  Most don't believe me when I tell them about the different jobs I've had!
I got saved as a young adult, right out of high school.  When life "got real", I realized there was more to being a Christian than I thought. By God's grace, He allowed some significant trials to impact my life. Through those I made the transition from salvation to surrender, the decision to surrender ALL of me to Him and His will for my life.
That journey is what lead me to teach at Excel.  I've been here since 2005, and I believe in the mission, vision and core values we teach our kids. Our academic core classes can be found at other schools, but what sets Excel apart is our starting point: God's Word.  All of the life at Excel flows from that wellspring of living water.
I'm married to Kenny, who is an assistant coach for Excel's football.  We have three daughters:  two of whom are alumni of Excel and one who is a member of the class of 2021! I enjoy horseback riding, 4-wheeling, and hanging out with my family. I've also served on the board of directors since 2010 and have watched God's hand move mightily to bring us to the journey Excel is on today.
My passion is to witness a transformation of a student's thought process–what I call "light-bulb" moments–especially when the subject is one with which they've struggled and are convinced they cannot do.  I consider it a privilege to meet each student where they are academically and walk with them to bring them where they never thought they could go.
Melissa Molina Pre-Kindergarten Director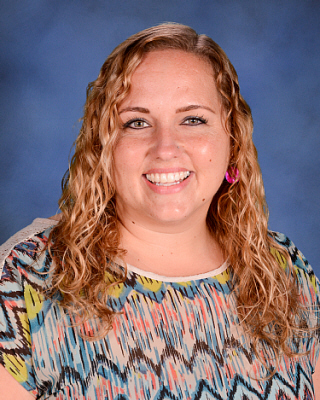 I was blessed with the opportunity to join the staff at Excel Christian School, spring of 2013. I am currently the elementary aide and next year will be teaching the four year-old kindergarten. I have worked in early childhood education for eight years, and, in the fall of 2013, I will obtain my bachelor's in child development. I love that I have the ability to instill within each child a thirst for knowledge and our Lord that they will carry with them for the rest of their lives.
I enjoy being involved in my church and community. I am a youth leader as well as a teacher in children's church. I take pleasure in being a part of various ministries such as Acts4Prayer and His Way Women's bible study. I am truly fulfilled when I am able to apply the compassionate heart which I have been given. I love to minister to people, feed into their lives, and love on them any opportunity I get. Evangelism, outreach, and missions are the rhythm of my heart.
I am passionate about education and living a life of devotion. I strive to demonstrate Christ like characteristics and have a strong foundation of ethical standards. Worship is the stride in my step as I walk in the spirit and light. There is a true beauty of walking with purpose. This is what makes me enthusiastic about what I teach and my pursuit with the Lord.