Welcome to Excel
We believe you'll make an excellent decision by choosing Christian education for your children, and we would be honored to be a part of it. Our prayer is that together we will shape your children both spiritually and academically, as well as strengthen their skills and influence their world views. Although our world seems to be changing at a rapid pace, the one constant we can all stand on is Jesus Christ. He is the same yesterday, today and tomorrow! We are excited to not only lead your children to a deeper understanding of who God is, but also to equip them to reach their God-given potential.
9th Annual Golf Tournament Updates
God blessed us with a beautiful day for golfing!
I hope you enjoyed your time out on the course!
Congratulations to our winners!
1st place  – Dr. Kevin Andrews, Mark Reynolds, Steve Arndt and Kevin Brett
2nd place – Russel Bliss, Jay Lebel, Vern Salyers and Derek Zastre
3rd place – Sotero Esquerra, Chris Esquerra, Jahazi Aquilarmaraz and Kyle F.
Last Place – Joe Johnson, Victor Berlanga, Vaughn Yost and Linda Brannon
SAVE THE DATE
September 17, 2022
Toiyabe Golf Course
Thank you to our Presenting sponsor:
California Sierra Express, Inc.
&
The Yamada Family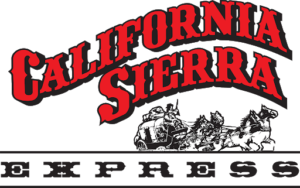 Thank you to our Gold sponsors:
Admissions
We are currently accepting registrations for grades Pre-K-12. Excel Christian School is unashamedly Christian in its purpose and... Enroll Today Tuition & Fees