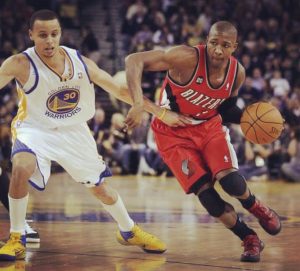 Excel is very excited to have Armon Johnson as our head basketball coach. Coach Johnson is a former Nevada Wolf Pack star who played two seasons in the NBA.
As a high school student here in Nevada, Coach played for Hug High School where he set the state scoring record (he sadly admits that it has since been broken.) He played for the University of Nevada, Reno, from 2007-2010 before he was a second-round NBA draft pick for the Portland Trailblazers and Brooklyn Nets (formerly the New Jersey Nets). As an undergraduate at UNR he was an assistant coach under Eric Musselman.
Coach Johnson loves coaching young people, and was once a coach at the NBPA (National Basketball Players Association) Top 100 camp. The NBPA invites the top 100 basketball players across the country for an opportunity to be coached by NBA players. He is happy to be coaching at Excel where he can build a team that honors Christ first, and where he can influence young people to live out Colossians 3:23:
Work willingly at whatever you do, as though you were working for the Lord rather than for people.