8th Annual Golf Tournament Updates
God blessed us with a beautiful day for golfing!
  I hope you enjoyed your time out on the course!
Congratulations to our winners!
1st place with a score of 56 – Noah Dahir, Alex O., Mark D. and Jada M.
A round of golf for 4 at Toiyabe Golf Club + $100 gift card for breakfast or lunch at Toiyabe
2nd place with a score of 57 – Kevin Andrews, Mario Garibotti, Steve Arndt and Kevin Brett
A round of golf for 4 at Red Hawk Golf and Resort + $80 gift card for breakfast or lunch at Red Hawk
3rd place with a score of 58 – Russell Wallace, Mike Vicks, Tad Kelly and Kevin Lester
Gift card for 4 at the Nugget Oyster Bar + $25 each Scheel's cards
Last Place with a score of 86 – Linda Brannon, Michael Brannon, Terry Raposa and Manuel Raposa
A Smashin' Good Time Axe Throwing for Party of 4
Longest Drive – Female – Robyn McKeegan
Longest Drive – Male – Dan Dix
Closest To Pin (3′ 4″)- Female – Jada McAllister
Closest To Pin (4'11") Male – Bill Pope
Southwest Airline $1000 Ticket – Bob Redding
SAVE THE DATE
September 18, 2021
Toiyabe Golf Course
Thank you to our Presenting sponsor:
California Sierra Express, Inc.
&
The Yamada Family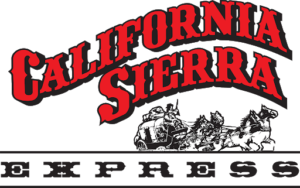 Thank you to our Gold sponsors:
Graduation Ceremony
Watch Graduation Ceremony
Coach Armon Johnson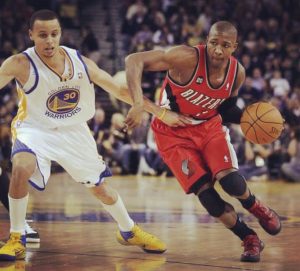 Excel is very excited to have Armon Johnson as our head basketball coach. Coach Johnson is a former Nevada Wolf Pack star who played two seasons in the NBA.
As a high school student here in Nevada, Coach played for Hug High School where he set the state scoring record (he sadly admits that it has since been broken.) He played for the University of Nevada, Reno, from 2007-2010 before he was a second-round NBA draft pick for the Portland Trailblazers and Brooklyn Nets (formerly the New Jersey Nets). As an undergraduate at UNR he was an assistant coach under Eric Musselman.
Coach Johnson loves coaching young people, and was once a coach at the NBPA (National Basketball Players Association) Top 100 camp. The NBPA invites the top 100 basketball players across the country for an opportunity to be coached by NBA players. He is happy to be coaching at Excel where he can build a team that honors Christ first, and where he can influence young people to live out Colossians 3:23:
Work willingly at whatever you do, as though you were working for the Lord rather than for people.
Academic Olympics Championship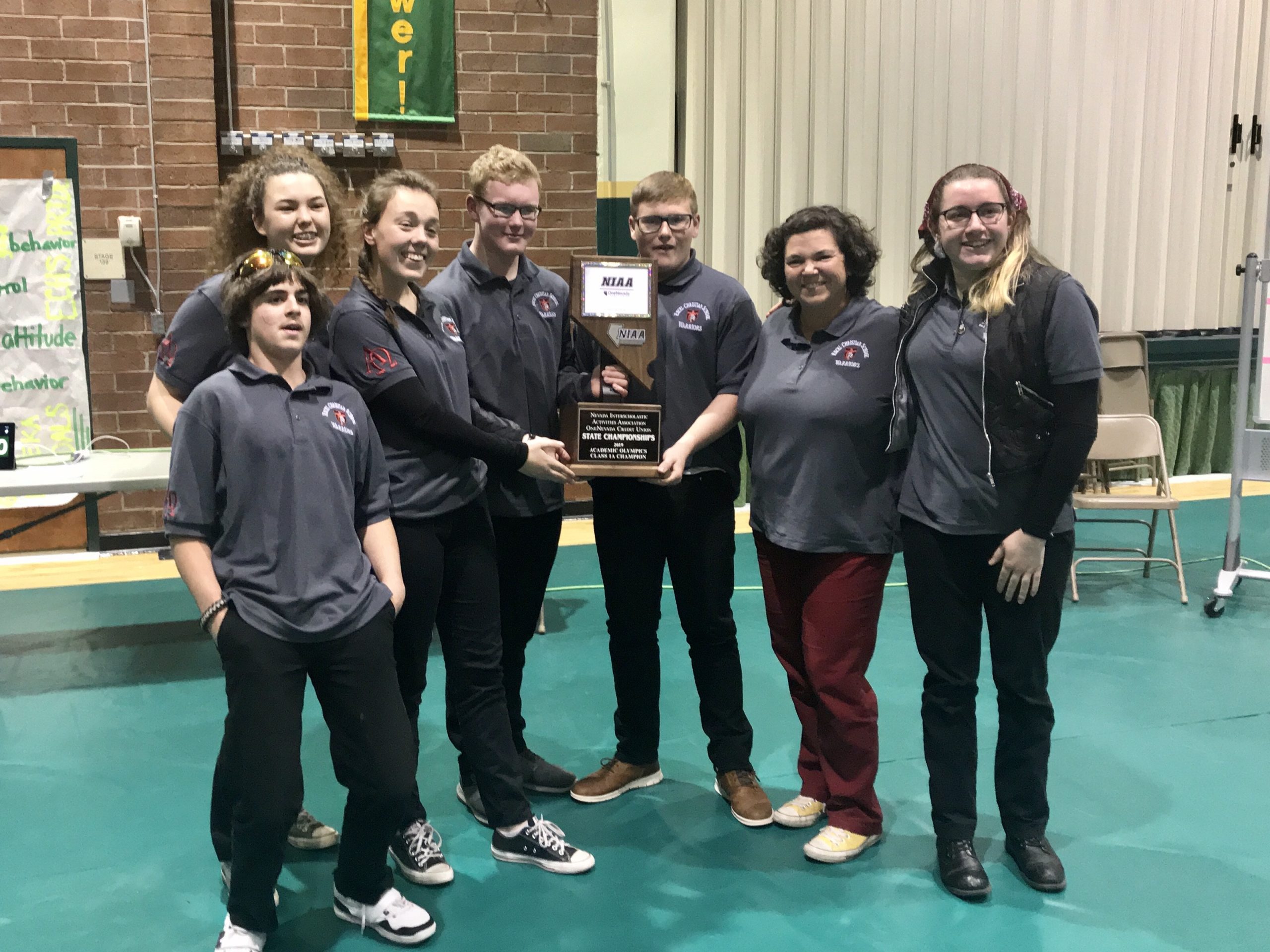 Congratulations to Excel's 2019 Academic Olympics team for bringing home the State Championship, earning Excel's first state championship in school history!
Academic Olympics is a knowledge-bowl type competition between teams of students from schools with whom Excel competes in traditional sports. Students compete as a team, answering questions about topics you'd expect like mathematics, science, literature. Questions may also cover politics, current events, and pop culture. Students prepare for competitions by meeting regularly to study and share their knowledge with one another. Each student has a "niche" of proficiency which makes our team very diverse and very successful.
We're very proud of the accomplishments of this group of students. 2019 was their year to win big!
Welcome to Excel
We believe you'll make an excellent decision by choosing Christian education for your children, and we would be honored to be a part of it. Our prayer is that together we will shape your children both spiritually and academically, as well as strengthen their skills and influence their world views. Although our world seems to be changing at a rapid pace, the one constant we can all stand on is Jesus Christ. He is the same yesterday, today and tomorrow! We are excited to not only lead your children to a deeper understanding of who God is, but also to equip them to reach their God-given potential.
Admissions
We are currently accepting registrations for grades Pre-K-12. Excel Christian School is unashamedly Christian in its purpose and... Enroll Today Tuition & Fees