I was born and raised in New Orleans, LA. I graduated from Sarah T. Reed High School. I enlisted into the U.S. Marine Corps in September of 1992, where I met my wife LTCMDR Banks R. who is in the Navy working at the NAS in Fallon. I served my country for 20 years and retired in 2012 after finding out we were expecting twin boys. I became a stay at home dad to raise my sons while my wife continued her Navy career. During this time I became the Youth Pastor at the Sanctuary of Jacksonville and Attended North Carolina College of Theology for my Associates and Bachelors in Biblical Studies. I'm currently working on my Masters and plan to follow that with a Bachelor in Logistics.

My Marine Corps career has afforded me the opportunity to live and serve all over the nation. From the Young Marines Program in New Orleans to San Diego Christian Worship Center, to Abundant life Church in Chicago, to Western Branch Community Church, to the Sanctuary of Jacksonville to Excel Christian School.
I was born in Waterford, Michigan and grew up attending a Lutheran church. I dedicated my life to following Christ when I was twenty four years old. Now my family and I attend Summit Christian Church in Sparks.
My education includes Bachelor of Science in Civil and Environmental Engineering from Michigan State University as well as Master of Science in Mathematics Education from Oregon State University. Working at Excel and fulfilling different responsibilities gives me an opportunity to make a positive impact on the lives of students. Serving Excel families is a blessing.

I have been married for twenty three years and have three children with my lovely wife Fran. My free time is occupied with hiking, camping and traveling with my family.
Track & Field and Cross Country
My name is Janine May, and I have been in education for 13 years. I have a degree in physical education and enjoy coaching and mentoring youth. I love sports and my favorite is track and field. I have been coaching track and field for the last 6 years. I enjoy being the assistant athletic director and being involved in all aspects of Excel Sports.
Favorite scripture:
"I have fought the good fight, I have finished the race, I have kept the faith."

2 Timothy 4:6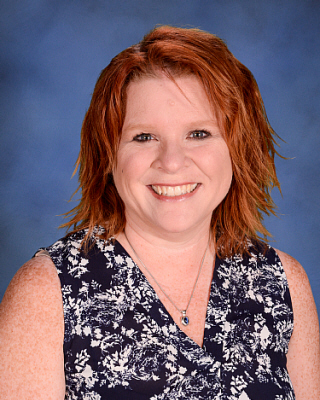 My name is Shirley Carr. I have been here at Excel Christian School for three years now and am honored to teach here. I graduated from Concordia University, Irvine and am in my 16th year of teaching. I have taught Middle School and High School English and History in La Verne, CA, Salem, OR, Bothell, WA and Apex, NC. My husband Dave and I have been married for 26 years and have three wonderful kids. Chloe is 21 and a senior at East Carolina University. Katelyn graduated from Excel in 2017 and is a freshman at Concordia University, Irvine. Our son David is a sophomore in high school. I felt led by God to be here, and I love every day I get to teach the kids here at Excel!