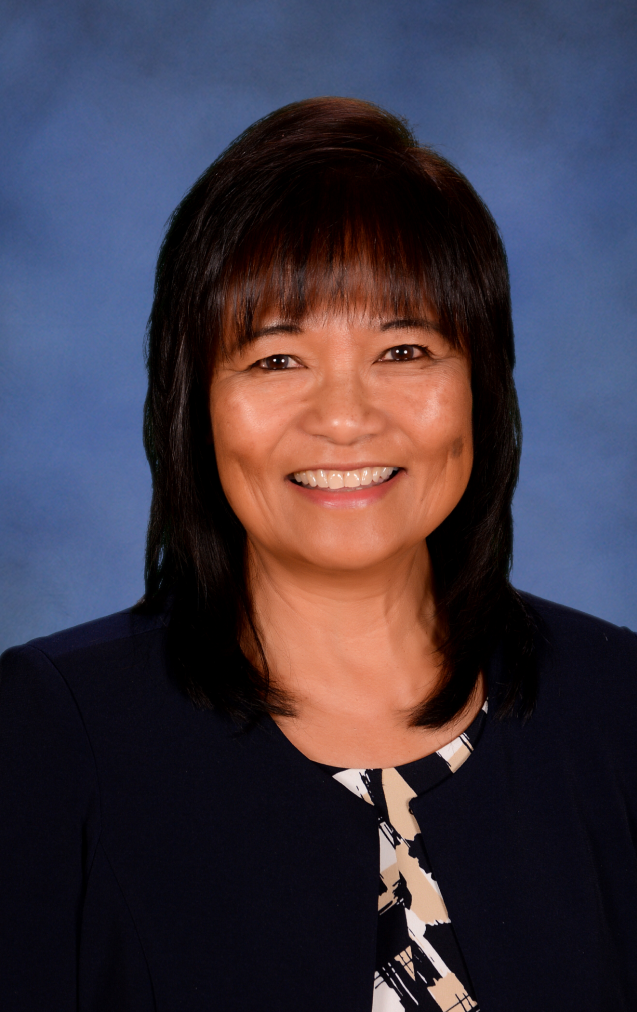 My name is Linda Brannon. I am very blessed to be a part of this exciting school! I have been at Excel since 2011; I first taught music at the elementary level and then moved over to the middle school as the 7th & 8th grade Christian Studies teacher. Besides teaching, I am the Worship Adviser for Excel's worship team and the bookkeeper.
I have served as a worship leader for over 12 years, served as a children's choir director, taught Sunday school youth and adult classes, and served as women's ministries director; ministering to women for over 20 years.
I have been happily married to Michael for 39 years, have 3 wonderful grown children and 4 awesome grandchildren, 1 of which I am blessed to see every day here at Excel.
Hi! My name is Ellen Glavin. My admiration for Excel began with my husband. He is an Excel Alumni that graduated in 2006. Excel helped add to the foundation of my husband's faith in the Lord. When our son reached the age of kindergarten, it was a unanimous decision to have him attend Excel. After just one year of our son attending this school, I realized all the amazing things God is doing here. I knew I wanted to be a part of it, too! After much prayer and seeking the Lord, He led me to go into education.

I graduated from the University of Nevada, Reno in 2013 with a Bachelor of Science in Business Administration. Throughout my student career, I realized my love and excitement for numbers in math. By taking the classes required for my degree, I saw the many applications math has in the real world, specifically in business.
My education career began here in 2016. As a new teacher, I have much to learn! I consider myself someone who takes constructive criticism well and enjoys utilizing my problem-solving skills. I am blessed to have so many here that are willing to help this new teacher grow and learn!
My name is Shirley Carr. I have been here at Excel Christian School for three years now and am honored to teach here. I graduated from Concordia University, Irvine and am in my 16th year of teaching. I have taught Middle School and High School English and History in La Verne, CA, Salem, OR, Bothell, WA and Apex, NC. My husband Dave and I have been married for 26 years and have three wonderful kids. Chloe is 21 and a senior at East Carolina University. Katelyn graduated from Excel in 2017 and is a freshman at Concordia University, Irvine. Our son David is a sophomore in high school. I felt led by God to be here, and I love every day I get to teach the kids here at Excel!
Personal:
Born and raised in the Midwest (Nebraska) Go Huskers!
Have four grown children with families of their own
Have 13 grandchildren
I have been a Christian for over 38 years
I am extremely blessed to be teaching at Excel and love encouraging and motivating students to achieve all they can and to live their lives for the Lord.

9th & 10th Grade Christian Studies
8th Grade English
11-12th Grade Dual Credit Class (Multnomah University)
Child Development/Psychology (Honors)
Education:
Bachelor of Science in Human Services – University of Phoenix
Masters in Marriage and Family Counseling – Liberty University
Practicum and Internship at Children's Cabinet
Achievements and Accomplishments:
Ordained Pastor's License through Foursquare International Church
Adjunct Professor – Multnomah University
Set the vision and Lead Women's Ministry for over 20 years
Developed and set the vision for Singles Ministry for over 10 years
Helped to plant a church in Sparks, NV in 2010
Have traveled on mission trips to India, Estonia, Norway, Amsterdam, and Mexico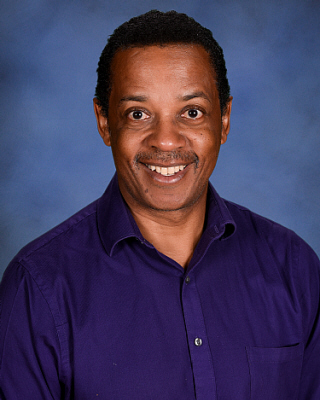 David says working at Excel has been, "a wonderful experience developing student talents and skills. What I have realized over the last 8 years is that all students have potential, and with encouragement and commitment, anything is possible!"
A professional entertainer, David studied acting in college and has performed in theaters across the United States and around the world, recently returning from a 7-month engagement in the West End of London and then on tour in the UK. He is a variety musician who plays the alto saxophone, trumpet, clarinet, trombone, piano, drums, guitar, mandolin, and banjo.

His artistic skills include major exhibitions in Reno and art displays in Las Vegas. He teaches at a local Paint and Sip, sharing with adults and children his expertise in starting and producing artwork they can appreciate and be inspired to continue creating.
Hi, my name is Mark Humes and I am so excited to be one of the teachers at Excel! I am a native to the Reno area, graduating from Reno High School and U.N.R. I have 18 years of experience teaching physical education to elementary and secondary level students. I also am a tennis teacher and direct the City of Sparks tennis program. I gave my life to the Lord 14 years ago and am very blessed and love the Lord very much.
I started teaching at Excel Christian School in the fall of 2012 and feel very blessed to be your child's physical education teacher.

I am very dedicated to help build the physical education program at Excel Christian School and plan on being at Excel School for many more years to come and hope to make our school the best school in the Reno-Sparks community. Praise the Lord for everything he does in our lives !
God Bless,
Mark Humes
I graduated from the University of Nevada Reno with my Bachelor's degree in Animal Science with additional coursework in advanced math, nutrition, anatomy & physiology and immunology. Most of my experience in that field was gained prior to my graduation in 2003 as a clinical veterinary technician, herd health technician and laboratory animal research technician. I get to share all that I have learned in college and in life with my students. Most don't believe me when I tell them about the different jobs I've had!

I got saved as a young adult, right out of high school. When life "got real", I realized there was more to being a Christian than I thought. By God's grace, He allowed some significant trials to impact my life. Through those I made the transition from salvation to surrender, the decision to surrender ALL of me to Him and His will for my life.
That journey is what lead me to teach at Excel. I've been here since 2005, and I believe in the mission, vision and core values we teach our kids. Our academic core classes can be found at other schools, but what sets Excel apart is our starting point: God's Word. All of the life at Excel flows from that wellspring of living water.
I'm married to Kenny, who is an assistant coach for Excel's football. We have three daughters: two of whom are alumni of Excel and one who is a member of the class of 2021! I enjoy horseback riding, 4-wheeling, and hanging out with my family. I've also served on the board of directors since 2010 and have watched God's hand move mightily to bring us to the journey Excel is on today.
My passion is to witness a transformation of a student's thought process–what I call "light-bulb" moments–especially when the subject is one with which they've struggled and are convinced they cannot do. I consider it a privilege to meet each student where they are academically and walk with them to bring them where they never thought they could go.