I have worked in the front office at Excel since 2013. I am so blessed to spend my day with the students, employees and parents. They truly brighten my days. I have made many long-lasting relationships and love serving others at Excel. My work days are rewarding and blessed.
My husband Rob and I have been married for 31 years and have two amazing and gifted grown children: Ellyn and Robbie. As a former home school mom, I know how hard teachers work and love that I get to play a part in God's plan for Christian education. When you're on campus, stop by and say hello to us in the office!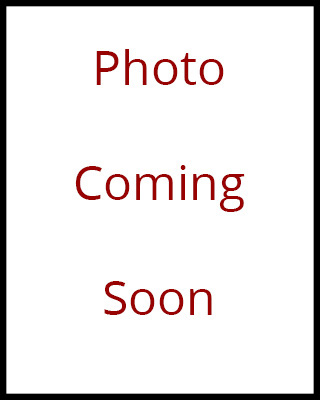 My name is Linda Brannon. I am very blessed to be a part of this exciting school! I have been at Excel since 2011; I first taught music at the elementary level and then moved over to the middle school as the 7th & 8th grade Christian Studies teacher. Besides teaching, I am the Worship Adviser for Excel's worship team and the bookkeeper.
I have served as a worship leader for over 12 years, served as a children's choir director, taught Sunday school youth and adult classes, and served as women's ministries director; ministering to women for over 20 years.
I have been happily married to Michael for 39 years, have 3 wonderful grown children and 4 awesome grandchildren, 1 of which I am blessed to see every day here at Excel.
I am Nevadan, born and raised. I've had my hands in maintenance for a while, having worked at a local hardware store for 15 years, and doing handyman work for several more. I have been at Excel Christian School for just over 2 years now, and am looking forward to many more. I love it!
For the last 7 years, I have spent my weekends as either a teacher or guide with the 1st through 5th graders at Summit Christian Church. I love getting to pour God's word and love into them, in addition to worshiping with them. The rewards are truly priceless. I've also spent a lot of time over the last 4 years working with Summit's men's ministry. I love having the opportunity to pour out into them all God pours into me.
I was born in a small town in South Texas within a Catholic family of eight. I graduated from Baptist Memorial Hospital School of Nursing in San Antonio, Texas in 1997. I moved to Reno in 1998, where I began my career in Cardiac Intensive Care Nursing at Renown (formerly Washoe County) Hospital. I had my first son, Timothy in 2001. I was blessed with my second son, Tommy in 2007. At the end of that year I was brought back into the church by a wonderful friend, who has become my sister in Christ. I welcomed my third son Benji in 2009.
My wonderful Christian mentor continues to lead me in my faith walk and has stepped up to help me raise my boys to be loving Christian young men as all my immediate family still resides in Texas. I started with Excel Christian School as part-time nurse in 2014. I continue to work at Renown Hospital full-time; however, I now work in surgery.
I am also the mother to three daschunds (wiener dogs). Leo is 14 (blind and deaf), Abby is 11 (black and tan), and Shelby is 4 (blind and very playful). There are also two cats that reside in my house, Jolt (Deveron Rex) and Ginger (orange tabby). I enjoy watching my boys play sports. We like to go out to the movies and play outside whenever possible. I love to garden as well as read books. I am currently in school for my Master's Degree in Nursing Education and plan to graduate spring 2018. I am not sure what God has planned for me in the future with my Degree, but I do know it will be grand!
I was raised in beautiful Jackson Hole, Wyoming and graduated from the Practical Nursing program at Sheridan College, Wyoming in 1981. Since that time, I have had numerous opportunities to build programs from the beginning to fruition. I've held nursing positions in home care, immunology, geriatrics and pediatrics. Though working a school setting was never on my radar, God had different plans. During the 2012-2013 School Year, I was the "Lunch Lady" at Legacy, and was fortunate that Excel had a vision for a school nurse. I started at Excel in 2013.
This will be my sixth year at Excel and my fifth teaching Health at the High School level. While this course is required for all Nevada high school graduates, and I do take it very seriously, I try to have fun with the class, to make sure each student feels care for, and I tailor the instruction somewhat to the needs and concerns of each class. Students know I'm not afraid to answer any question!
I married my husband, Ted, in 1997 and relocated to Reno. I brought two sons to our marriage, and they are both grown and married themselves. Together, Ted and I have two children, both of whom are in high school at Excel (class of 2020 and 2022!).
I have been a church-goer all my life and accepted the Lord at the age of 10, and I've had many opportunities to renew my commitment to Him during my life. My family worships at Summit Christian Church.