Jennifer Bowling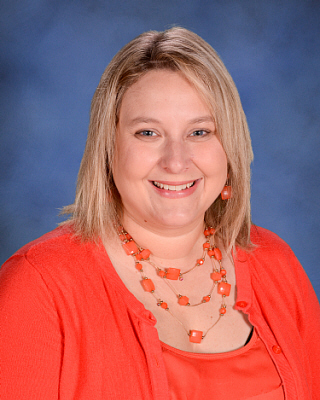 Elementary Computers
Hello, my name is Jennifer Bowling. I will be teaching elementary computers at Excel this year. Originally from Ohio, I have a Bachelor of Science degree in Elementary Education from Bowling Green State University. I have been a Nevada resident for 16 years now. My husband Jim and I have two amazing children, Ethan 13, and Alexandria 11. We also have two Shih Tzu pups (Charlie and Charlotte), a 15-year-old cat (Caesar), and a guinea pig (Nibbles). Yes, we are animal lovers! I love spending time with my family cheering on the Reno Aces, racing go karts, and visiting family in Ohio as often as possible. I am looking forward to my new role as our elementary computer teacher at Excel. This will allow me to homeschool my son who has special needs and still be a part of the Excel Christian family! I am excited that I will get to work with all the elementary students this year. I enjoy watching them blossom and grow into the young men and women God is calling them to be.
Kayla Brannon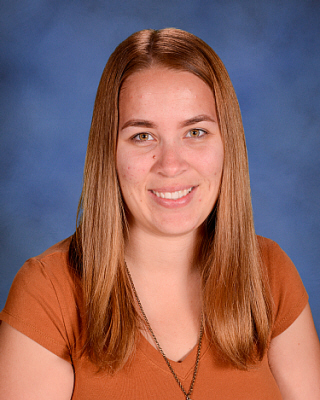 Pre-Kindergarten
I was born in Stockton, California. My family raised me in the Lord; however my growth as a Christian woman began when I moved to Reno/Sparks as a teenager. Now I have a family of my own, and my husband and I are raising our two children in the Lord. My love for Excel started when my daughter began attending PreK six years ago. She has shown me the impact a Christian Education can have on a child. I cannot wait until our son can attend Excel and start in our PreK class. In the past I co-owned and ran a child-care center. Now I am attending UNR and seeking my B.A. in Early Childhood Education as well as learning American Sign Language.
Karen Briggs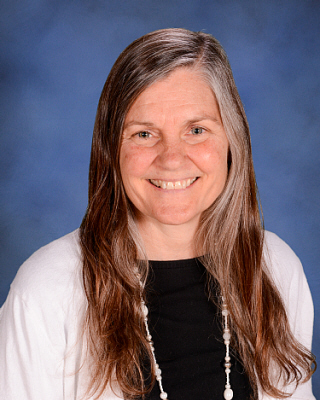 Fifth Grade
How blessed is the man who does not walk in the counsel of the wicked,
Nor stand in the path of sinners
Nor sit in the seat of scoffers!
But his delight is in the law of the Lord,
And in His law he meditates day and night.
He will be like a tree firmly planted by streams of water,
Which yields its fruit in its season
And its leaf does not wither;
And in whatever he does, he prospers.
Psalm 1:1-3 (NASB)
Throughout my years of teaching, these verses have been an incredible encouragement to me. I am truly thankful for each student in my class and the opportunity I have been given to point them to the Lord who has created them and sent His Son for them! I pray that each and every one of them would be like that tree planted by streams of water, firmly planted.
I am a graduate of Western Governors University and have been teaching in Christian education since 2000. I am ever grateful and feel very blessed that God has chosen to use me in this way. I absolutely love it!
I have been married since 1978 to a wonderful man. The Lord gifted us with three amazing sons who have, in turn, blessed us with three delightful daughters-in-law. Together they have continued to fill our lives with joy and granted us the incredible gift of nine grandchildren.
Jami Davis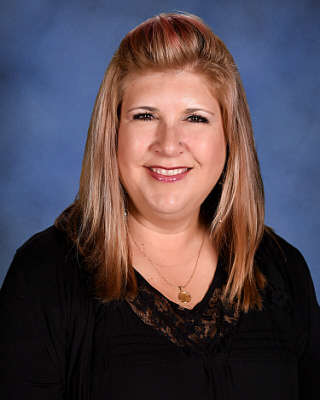 Fourth Grade
I was born in California, but moved to Sparks when I was seven years old. Nevada has been my home ever since. My education was obtained in Nevada as well; I graduated with Bachelor of Science from the University of Reno. My experience at Excel Christian School spans over twelve years. Teaching and leadership skills were part of my growth throughout this time, due in big part, to the amazing people that work at Excel. I am a Vice Principal of the Elementary School and a part of the Fourth Grade Teaching Team. I am married and have two daughters and three grandchildren with one more on the way.
Jackie Denson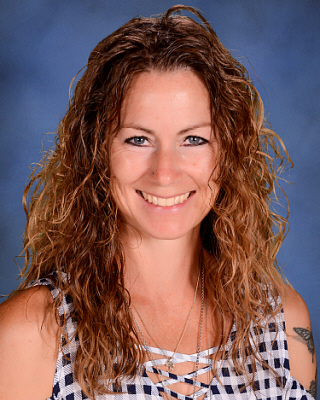 Librarian
Mrs. Denson is a Reno native who is married to our head football coach.  Together they have 5 beautiful children, a daughter who has two boys of her own, and four boys who attend Excel. She loves Excel because she feels completely supported by those who walk in the same faith, and she is passionate about "being the change we want to see in the world."   As our school librarian, she excels at encouraging children to love books.
A graduate of TMCC (AA degree in both English and Criminal Justice), she is currently pursuing a Bachelor's degree from the University of Nevada, Reno in Criminal Justice and Creative Writing.   She loves learning and enjoys being a role model to younger students.  In 2012 she went on a mission trip to Uganda, Africa where she learned how to see and feel God's love with people of other cultures.
Mrs. Denson looks forward to time with your children this year in the library and might even see you on the football field cheering on the Warriors!
Juliana Fehr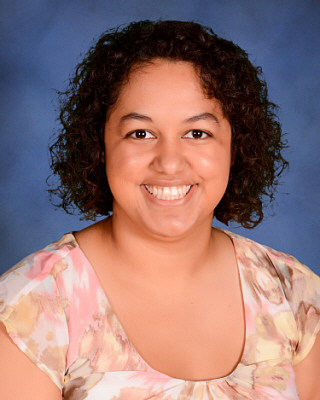 Sixth Grade
I was born in Reno, NV, but lived in Nevada, Louisiana, and Germany for most of my childhood. I have two younger brothers and great mom and dad. I have grown up in Christian home, but God challenged me to dig deep and grow more with him. As an alumnus of Excel I enjoy the Christian atmosphere of my workplace. I have a Bachelor of Science in Elementary and Special Education from the University of Nevada. Go, Pack! In my five years of teaching experience I have taught Kindergarten, Second and Sixth Grades. My hobbies are knitting, cross-stitching and playing board games.
Jonah Ferrin
First Grade
I was born in El Salvador, but raised in Iowa. While at a summer camp I learned to love and follow our Lord. He helped to keep me on a path of fulfilling my dream of becoming a teacher. My education includes a Bachelor of Science in Elementary Education from Iowa State University as well as an Associate of Arts in Education from Northwest Community College. I am a veteran of Iowa Army National Guard. Now I am married and raising two daughters with my wife Emily. In our free time we like watching movies and trying dishes from around the world.
Kathy Garman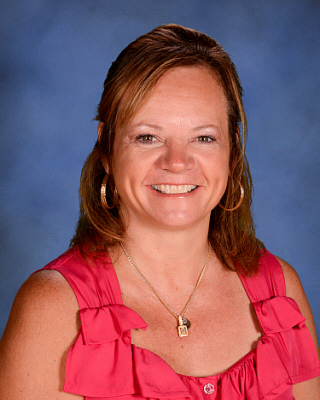 Fourth Grade
Hello, my name is Kathy Garman.  I have been teaching elementary school for 10 years.  I have taught grades kindergarten through 5th grades. I received my teaching certificate from Sierra Nevada College and a few years later completed my Master's Degree. I love sharing with my students the joys in creation that God has blessed us with in our lives every day.
I have been married for 29 years and my husband Patrick and I have two sons who are grown and are serving in the military.  My family moved to Verdi 11 years ago after my husband retired from serving 21 years in the Army.
I look forward to working with all the families at Excel to make our school a safe and wonderful place for the children to learn and grow.
Diahn Gilpin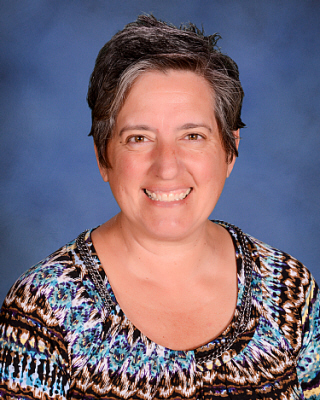 Teaching Aide
I have worked at Excel Christian School for close to three years. I am currently an Elementary Teacher's Aide and Accreditation Assistant, but also taught Middle School/High School Worship along the way. Outside of the Excel ministry, I have served in a variety of worship and women's ministry positions over the past 20 years. The Lord asked me to set much of that aside to focus on ministering to my family in the midst of special needs parenting. Serving is both my greatest ministry challenge and joy; special needs parenting has given me a greater calling to share with others the depths in which Father God pursues His beloved.
Laura Harper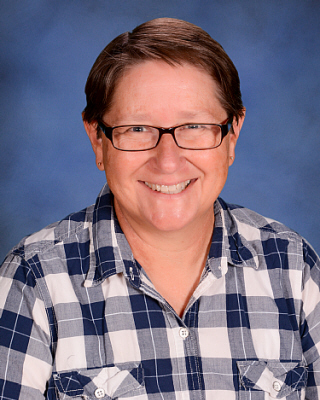 Third Grade
Ms. Harper is a native Texan with one daughter, and four (yes, FOUR) Weiner dogs! She grew up in the United Methodist Church and plays the drums for her church praise band.  A graduate of the University of Nevada, Reno, she changed her focus from Natural Resource Management to Education in 2001 when she completed her teacher certification through Sierra Nevada College.
She has been teaching at Excel since 2005 and can't imagine teaching anywhere else.  Ms. Harper loves her students and is honored to be a part of their educational journey. She tries to make learning fun and meaningful while encouraging her students to rise up and be the young men and women God is calling them to be.  She enjoys cheering for the San Francisco Giants, coaching youth soccer and leading a Cub Scout den in her spare time.
David Hayes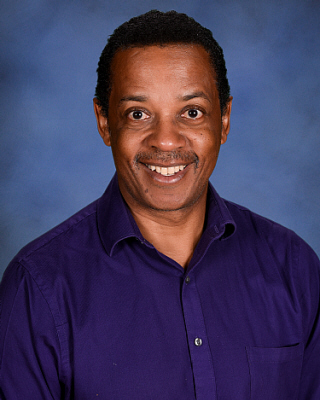 Sixth Grade Band
David says working at Excel has been, "a wonderful experience developing student talents and skills. What I have realized over the last 8 years is that all students have potential, and with encouragement and commitment, anything is possible!"
A professional entertainer, David studied acting in college and has performed in theaters across the United States and around the world, recently returning from a 7-month engagement in the West End of London and then on tour in the UK. He is a variety musician who plays the alto saxophone, trumpet, clarinet, trombone, piano, drums, guitar, mandolin, and banjo.
His artistic skills include major exhibitions in Reno and art displays in Las Vegas. He teaches at a local Paint and Sip, sharing with adults and children his expertise in starting and producing artwork they can appreciate and be inspired to continue creating.
Mark Humes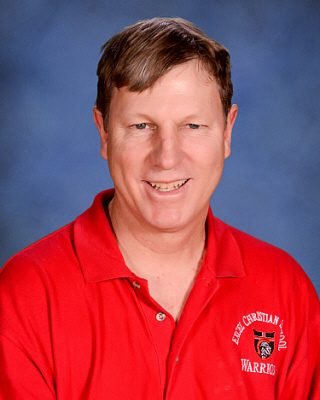 P.E. & After-School Tennis/Fitness
Hi, my name is Mark Humes and I am so excited to be one of the teachers at Excel! I am a native  to the Reno area, graduating from Reno High School and U.N.R. I have 18 years of experience teaching physical education to elementary and secondary level students. I also am a tennis teacher and direct the City of Sparks tennis program. I gave my life to the Lord 14 years ago and am very blessed and love the Lord very much.
I started teaching at Excel Christian School in the fall of 2012 and feel very blessed to be your child's physical education teacher. I am very dedicated to help build the physical education program at Excel Christian School and plan on being at Excel School for many more years to come and hope to make our school the best school in the Reno-Sparks community. Praise the Lord for everything he does in our lives !
God Bless,
Mark Humes
Marcia Kirkwood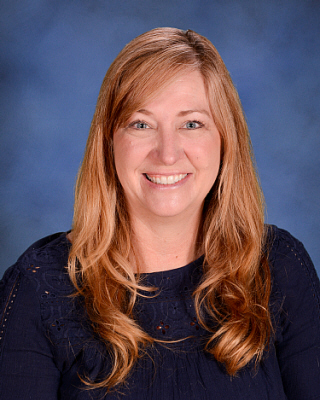 Kindergarten
Marcia was born a "California girl" but loves being a Nevadan now!  She has been happily married for 31 years and is the mother of 2.  Now a grandmother, she still loves being around young children.  With 18 years of Kindergarten teaching experience, she loves watching children grow to their full potential.
A Christian for 47 years, Marcia considers it a privilege to be at Excel where she can teach students not only academically but can also help them to grow socially, physically and spiritually. She also lists Pastor's wife, VBS director and worship team member on her resume as well!
Education:  BS in Religion from Liberty University
ACSI Educators certification
Early Childhood Education Certification from Pima College
In her free time Marcia enjoys singing and water skiing – and maybe some cardboard rally car racing.  ☺
Marci Mayzes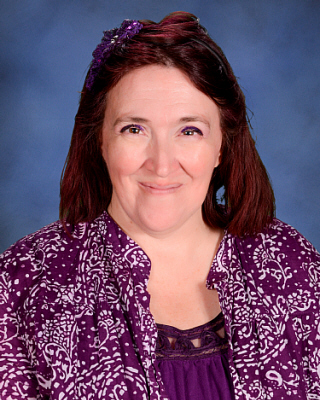 Music & Art Teacher
I Love Jesus with all my being. I find my joy in music and in worshiping in song. I am inspired when I see children "get it" and apply skills they have learned. I am privileged to teach the Students of Excel School!!!
God has given His children an amazing gift, the ability to create music.  As stewards of His creation and servants in His world, it is important that students learn music skills and concepts so they can praise and worship their Creator God and give back the gift through sharing it with others. I am so blessed to be called to teach General Music to the students of Excel Christian Elementary School. I have taught in public and private schools and also done private lessons in my own studio. My Degree is in Music Education, I emphasized Vocal studies, and was trained in teaching piano and guitar.   If you were to visit my  home you just might hear four different songs being sung all at the same time,  my husband and Twin Boys and I make up quite an act!
"It is a good and delightful thing to give thanks to the Lord, to sing praises [with musical accompaniment] to Your name, O Most High," Ps 92:1 (Amp)
Weng McCamey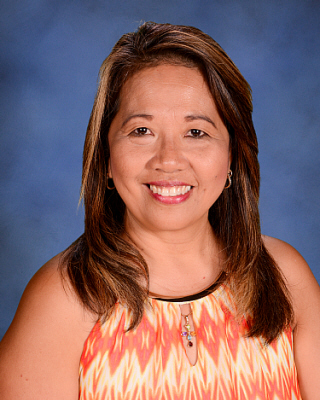 Pre-Kindergarten
I was born in the Philippines and raised in a Catholic family. My education includes a Bachelor of Science in Commerce as well a Bachelor of Science in Education. My career as a preschool teacher started in the Philippines, and I continued working in this field after immigrating to the US.  I am married and have two sons. My hobbies include cooking and gardening.
Sandra Mills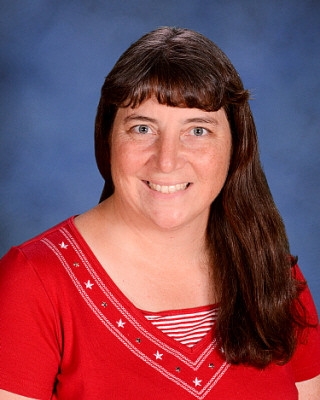 First Grade
My name is Sandra Mills and I teach First Grade at Excel Christian School. I have been teaching here since 2016. I am married for 20 years this year and I have three school-aged children, one in High School, one in Junior High, and one in Elementary.
I was raised in a Christian home since I was five years old and that is when I first believed in Jesus. In Middle School I realized my need to have Jesus as my Savior and accept Him as the Lord of my life. That is when I began my relationship with Jesus Christ. He has done so much for my life, He is the biggest part of my life and He helps me daily with my family and in all that I do.
I went to College in San Diego, California back in 1991 and graduated with a Bachelor of Arts in Intercultural Studies in 1995 because I was going to be a Missionary in another country! However, God had different plans for me. He planned for me to get married and have children and then to teach in the United States. So, my mission is to the children here. So now I have a Master of Arts in Organizational Management from the University of Phoenix and a Teaching license in Nevada.
I am excited to be at Excel because I not only get to teach children to read, write, and do arithmetic, but I also get to teach them about Jesus and His Word. I get to share who He is and hopefully help children to have a joy and a hope in their lives through Jesus Christ as they grow up to be adults in this world.
Karla Velasco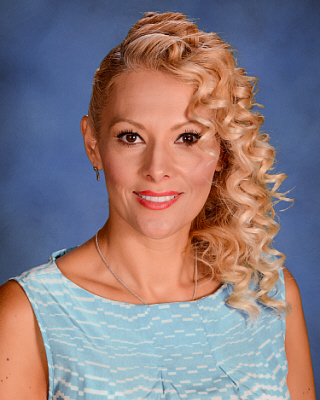 Teaching Aide
My name is Karla Petrel; I was born and raised in Mexico City. I moved to Tijuana and attended college and studied business there. Reno has been my home for twenty-one years now. I have two amazing children, who currently attend Excel. I have been part of this team since 2012. What I enjoy the most in my position as Teacher's Assistant is witnessing growth within each child throughout the school year.
Maria Shaver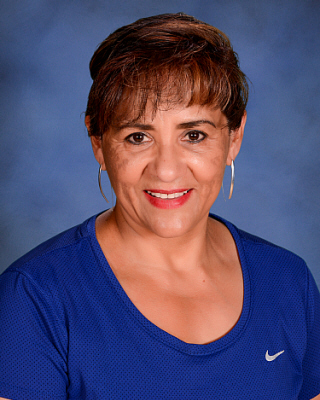 Teaching Aide
My name is Maria Shaver. I was born and raised in Guatemala. I came to the United States when I was 14 years old. I didn't speak English and started from scratch with my mother. I initially learned English by watching comedy shows on television.
My mother and I lived in Oakland, California. I graduated High School and enrolled in college while I worked at a Safeway in Oakland. I met my husband when he was a Police Officer in Oakland and we've been married for 26 years. We have two children.
My main hobby is fitness and I've completed 10 marathons. I love Excel Christian School and enjoy watching God work to mold all of our bright young students! I assist with Elementary school and also with both Middle school and High school P.E.
Lisa Stone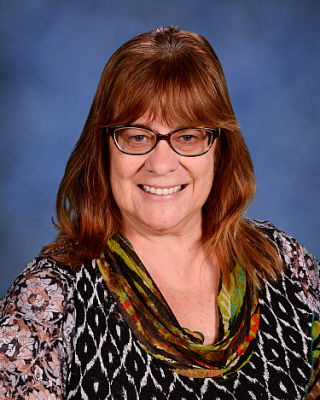 Fifth Grade
My name is Lisa Stone, and I am a native Nevadan – second generation! I have taught for almost 40 years. I am married to Carl Stone; we celebrate our 32nd year of marriage this June. We have two wonderful daughters, one works for Apple Computers in Seattle and free lances as a video editor. My youngest is graduating from high school this year and is planning on attending college in the fall.
I teach 5th grade at Excel Christian School along with Mrs. Briggs and LOVE teaching at a Christian school.
Lauren Tucker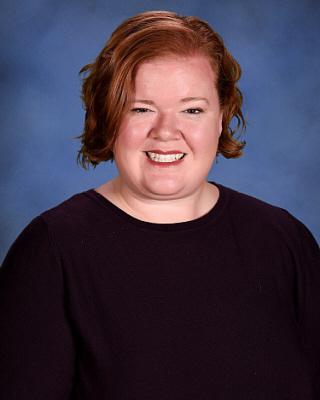 Second Grade
Hello! I am Lauren Tucker. I grew up in the Reno/Sparks area with my parents and younger sister. I grew up going to church, youth group, teaching Sunday school, and going to church camp at Old Oak Ranch. I always knew that I wanted to become a teacher and had great role models to follow since my mom and grandma were also teachers. I have worked in schools as a substitute teacher for 3 years, a special education aide for 2 years, and a 4th grade teacher for 3 years. I currently live in Sparks with my husband Morgan and daughter Audrey. This will be my 5th school year with Excel. I am so excited to be at Excel and work with teachers, parents, and school staff to make your child's school experience a successful one.