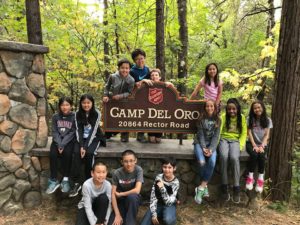 It's CAMP TIME! Our grade 6-8 camp is April 30 – May 3, 2019. Attached are the 4 forms we need for your students to attend camp. Please read them carefully. Forms are also available at the front office for your convenience. If you are a chaperone you will need to fill out the forms.
The camp reservation form and a $50.00 deposit are due by Monday, April 8. There will be an informational meeting on Tuesday, April 9 in Room 2 of the high school building at 6:30 pm.
Grade 6 camp forms can be turned in to Ms. Sovey and Grade 7 & 8 forms can be turned in to the front office.
If you have any questions, please do not hesitate to call the school office. 775-356-9995